About the Challenge
A large portion of the NSW population are not confident with the public transport network due to their English fluency. We want to improve their confidence by providing quality customer information in different languages in public transport digital products. Transport for NSW (TfNSW) challenged innovators to help non-English speaking residents and visitors to confidently plan and use the NSW public transport network with digital resources made available in their language.
There were 3 challenge objectives. 
How can you improve your Public Transport product to include languages other than English?

How will your Public Transport product provide accurate and quality information in the target language?

How will users easily choose their preferred language?

Next Station is a transport app providing a multi-language real-time public transport information in Sydney, Melbourne, the Gold Coast, and Brisbane.
The app provides a fully-translated experience in 9 different languages.
Its features include trip planning, timetables, real-time vehicle positions and occupancy, service alerts, route maps and the locations of landmarks, supermarkets, and schools. 
For the challenge, Next Station added 6 new languages to their travel app - Arabic, Greek, Hindi, Japanese, Korean and Vietnamese - in addition to the existing language options of English, Simplified Chinese and Traditional Chinese.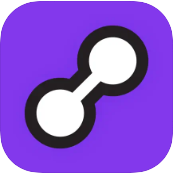 The Momego app provides live bus and train times, step-by-step navigation, stop announcements, alerts and more in over 160 cities.  
The app features real-time service locations, departure boards and real-time occupancy information.
Momego also lets you set reminders for when your service arrives and alerts for when to get off your bus or train. 
Momego supports Chinese, Dutch, French, German, Italian, Korean, Japanese, Polish, Russian and Spanish. For the challenge, Momego added translated station. stop and wharf names as well as service alerts. 
Further Information
Interview with our Challenge Winners
 
Challenge Dates
Registrations for the Information Session opened Monday 8 March 2021
The Virtual Information Session was held on Wednesday 17 March 2021 at 11:00am - 12:00pm AEDT 
Submissions Opened on Wednesday 17 March 2021 at 12:00pm AEDT
Submissions Closed on Wednesday 31 March 2021 at 11:59pm AEDT
Pitch Day to be held on Wednesday 14 April 2021
Open Data
The TfNSW Station Names in Other Languages dataset was available for use in this Innovation Challenge. It contains the translation or transliteration of every station and wharf in the TfNSW public transport network in 12 languages: Arabic, French, German, Greek, Hindi, Italian, Japanese, Korean, Simplified Chinese, Spanish, Traditional Chinese and Vietnamese.
Full Recording of the Information Session
Download the pack from the session and watch the recording below, and read the Q&A from the session here.