CongestionHack - An open data hackathon by Transport for NSW.
Following our successful involvement in GovHack 2017, Transport for NSW (TfNSW) ran a hackathon in March 2018 to tackle the problem of congestion on our roads.

CongestionHack brought together industry, innovators, entrepreneurs, students and TfNSW staff to pitch ideas and build proof of concepts for dramatically improving congestion in and around Sydney. As Sydney's population grows it continues to put greater demands on our transport networks and infrastructure, leading to congestion. If not managed correctly, congestion can have severe economic, social and environmental impacts.
The Impact of Congestion
Road congestion can be a major source of frustration for road users. Although difficult to eliminate entirely, it can be managed more effectively. Congestion directly impacts travellers and commuters by creating unreasonably long journey times that affects productivity, reliability and well-being. It also has wider economic, social and environmental impacts from greater cost, reduced time and increased pollution respectively.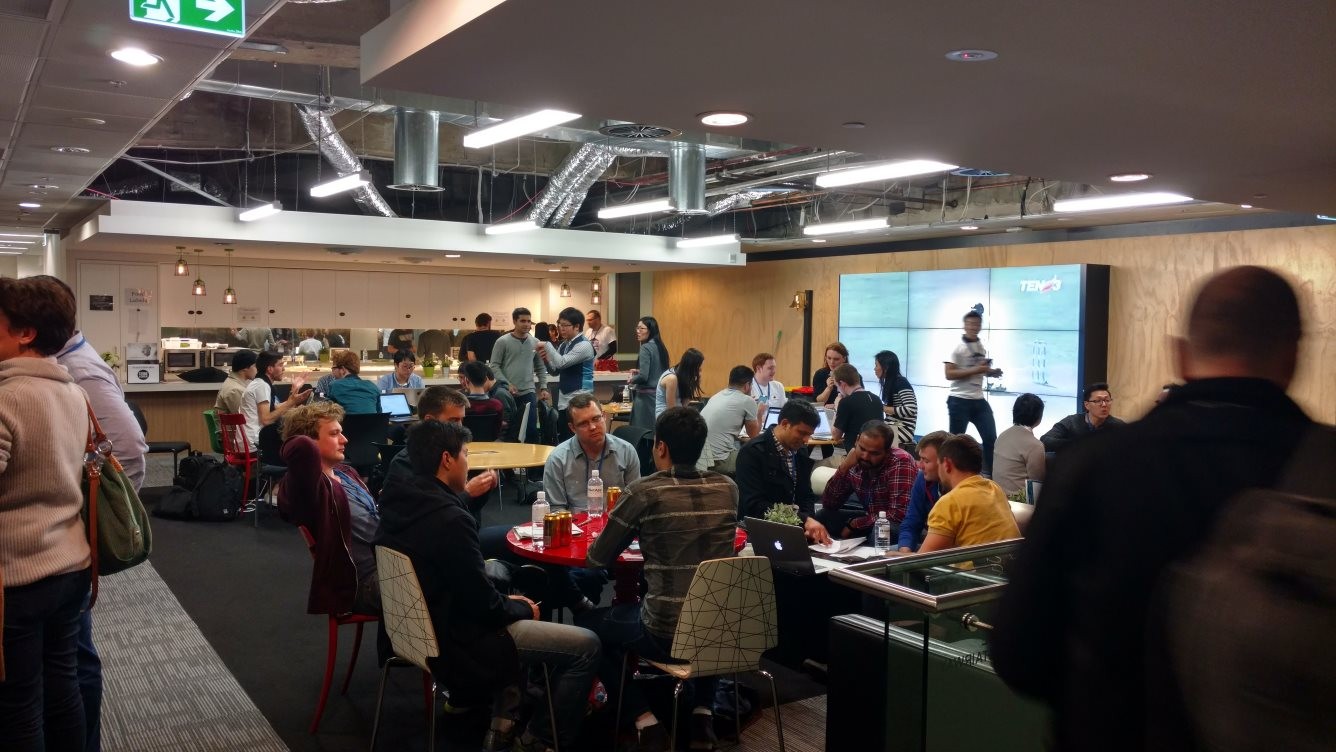 The annual cost of Sydney's congestion is estimated to be $6.1 billion, making Sydney the most congested city in Australasia. This figure takes into account productivity lost by those unable to access employment due to increased travel times. It also factors in the cost to business and their customers along with the environment impact of congestion.
This is your opportunity to use data to produce insights into demand and congestion, its causes and correlations, to produce a solution or advise on how to manage it more effectively.
What is CongestionHack?
CongestionHack is a Hackathon that will be held from Friday 23rd March to Sunday 25th March 2018 at The Hatchery at UTS. At CongestionHack individuals from the public and Transport for NSW (TfNSW) will have the opportunity to form teams and work on an idea to manage road congestion. You will have the weekend to develop a proof of concept (POC) that addresses the congestion challenges facing Sydney and present your idea as a pitch at the conclusion of the Hackathon.
CongestionHack Format
Participants will be assisted by TfNSW mentors who will provide insight into the challenges and resources available
At 2pm on Sunday participants will publicly present their concept
The solutions will be judged and the winners announced on the day
A winning team and a runner up team will be selected for non TfNSW (open) teams and internal teams (containing at least one member from the wider TfNSW cluster)
The total prize pool is up to $15,000
Key Times and Dates
Friday 23rd March

6:00 PM – CongestionHack begins
9:00 PM – venue closes but teams are able to continue working offsite

Saturday 24th March

9:00 AM – day 2 begins, teams continue working on their ideas.
12:00 PM – team bio and project information must be completed.
9:00 PM – venue closes but teams are able to continue working offsite.

Sunday 25th March

2:00 - 5:30 PM – teams present their projects in 3 minute pitches to a panel of judges
6:00 PM – judging is completed and winners are announced.
6:30 PM – event closes
How to get in contact with us?
If you have any questions about CongestionHack please get in touch with us through the Open Data Forum or message us on Twitter.
Prizes & Categories
There are two Categories, Open for members of the public and Internal for those teams with a least one member from the wider Transport for NSW cluster.
Each category will be awarded a first prize of $5000 and a runner up prize of $2000.
Beyond CongestionHack
The ideation and development at CongestionHack will be evaluated by TfNSW to determine potential solutions and improvements. Teams who have demonstrated potentially viable solutions may be contacted for further development.
---
Hosted by our venue partner The Hatchery at UTS.


#CongestionHack