A new Road Numbering System
The NSW Government has made significant improvement to how motorists can find their way across NSW. Transport for NSW has implemented a new system of alpha-numeric route numbering.
This dataset provides you with the important changes to NSW, and additional information regarding the program.
The route number maps are available as a pdf document for each NSW Region.
Route numbers and road names
The existing 'shield' route markers have been replaced with a combination of a letter - either an M (motorway), A (route of national significance) or B (route of state significance) - and a number from 1 to 99.
NSW Route Number Map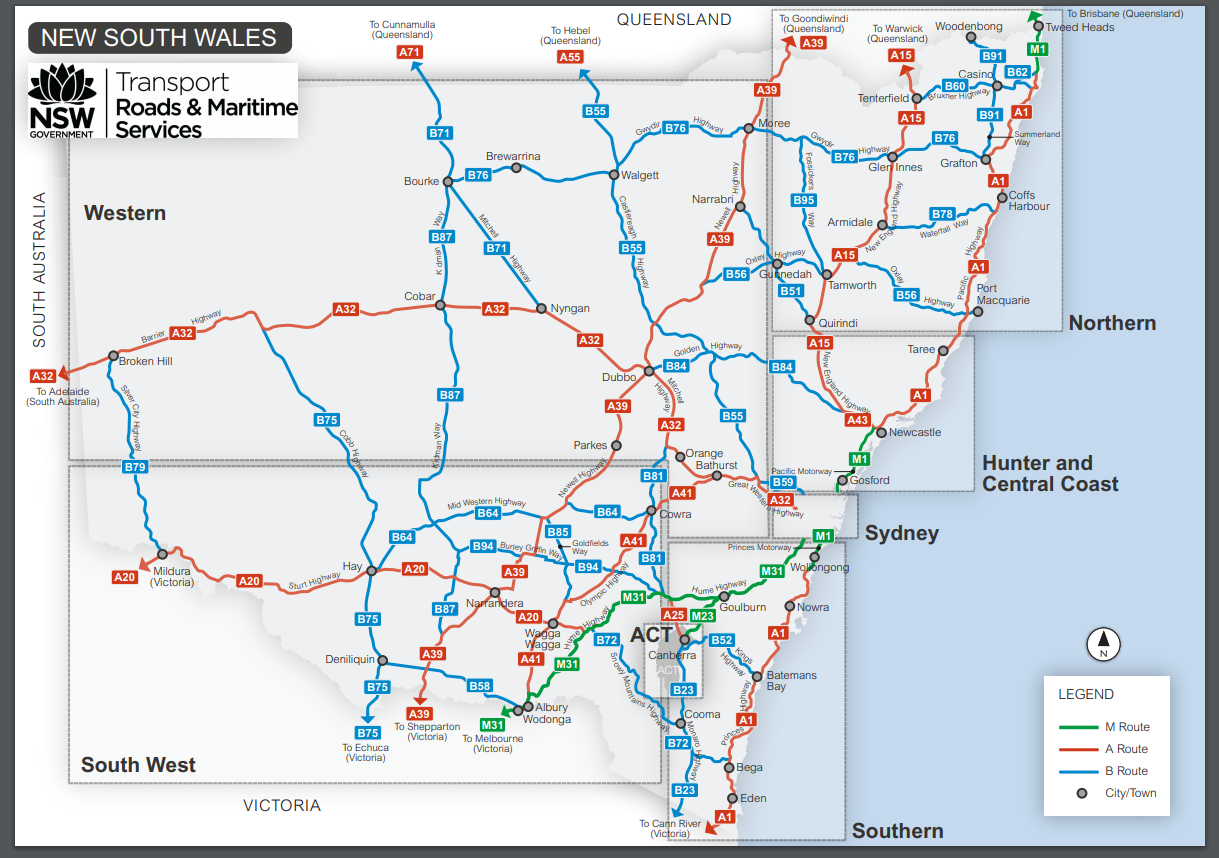 Data and Resources
| Field | Value |
| --- | --- |
| Modified | 2021-03-24 |
| Release Date | 2020-12-04 |
| Identifier | 58a4bfae-0550-4c7a-bfb9-909d8402ae97 |
| Licence | |
| Public Access Level | |