The Regional Day Return indicator is a measure of regional centre connectivity under the Future Transport Strategy. It aims to provide new connections for regional communities for commuting, attending medical or business appointments, shopping, recreational activities and visiting family and friends.
Below is an example of the Regional Day Return indicator catchments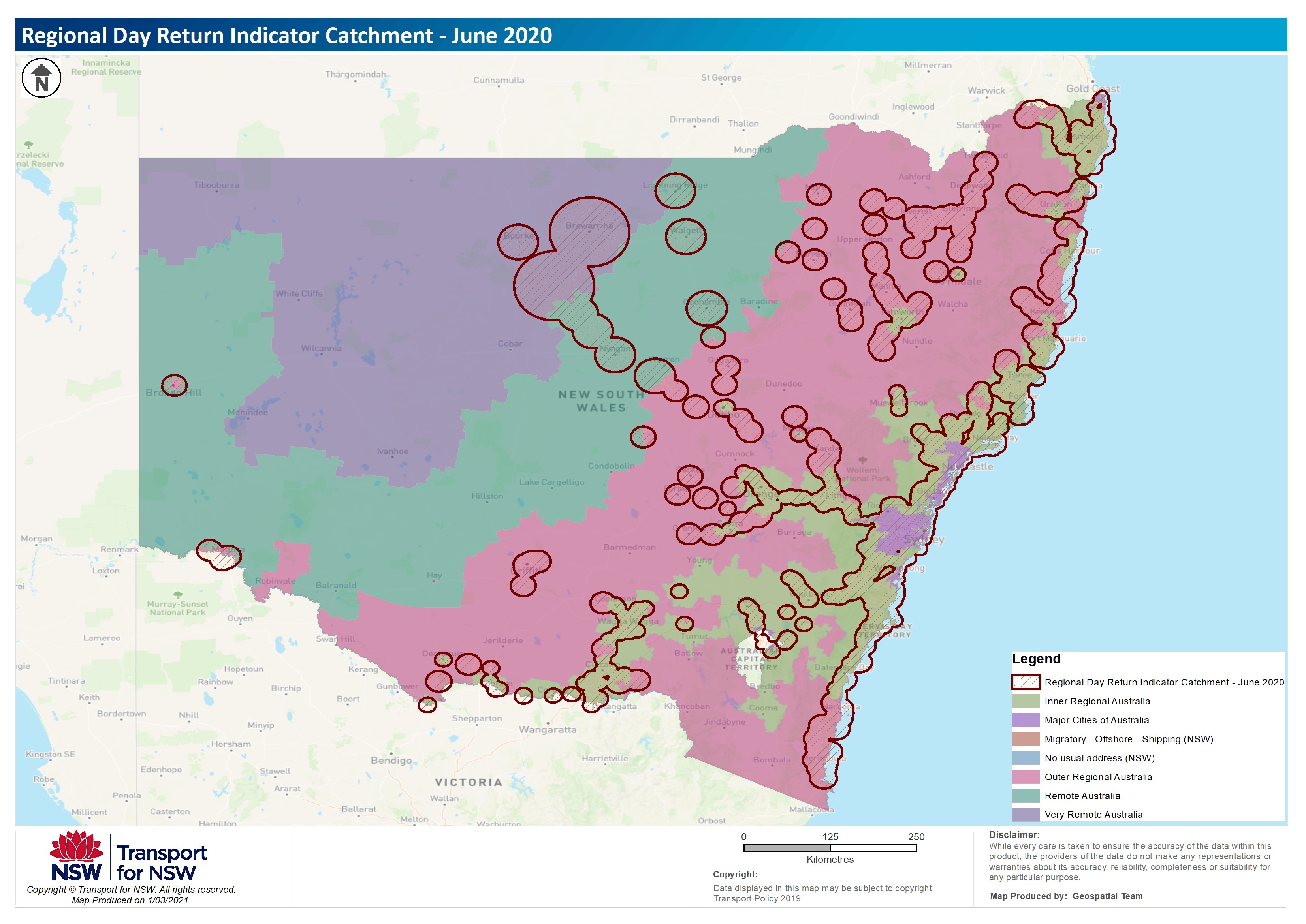 For more information about the trials, the process and datasets used please refer to the Regional Day Return Indicator document.
Data and Resources
| Field | Value |
| --- | --- |
| Modified | 2021-04-09 |
| Release Date | 2021-04-09 |
| Identifier | 2eff8c42-94ff-4c23-b4e9-ca53657b7735 |
| Licence | |
| Public Access Level | |