There have been a number of requests for "State Roads" data. This data is currently available via the Data.NSW Spatial Collaboration Portal.
To access Road Segment Data please follow the instructions below;
Click the Browse Data tile
Click NSW Data themes tile
Click the Transport icon
Click the link NSW Transport Theme - Road Name Extent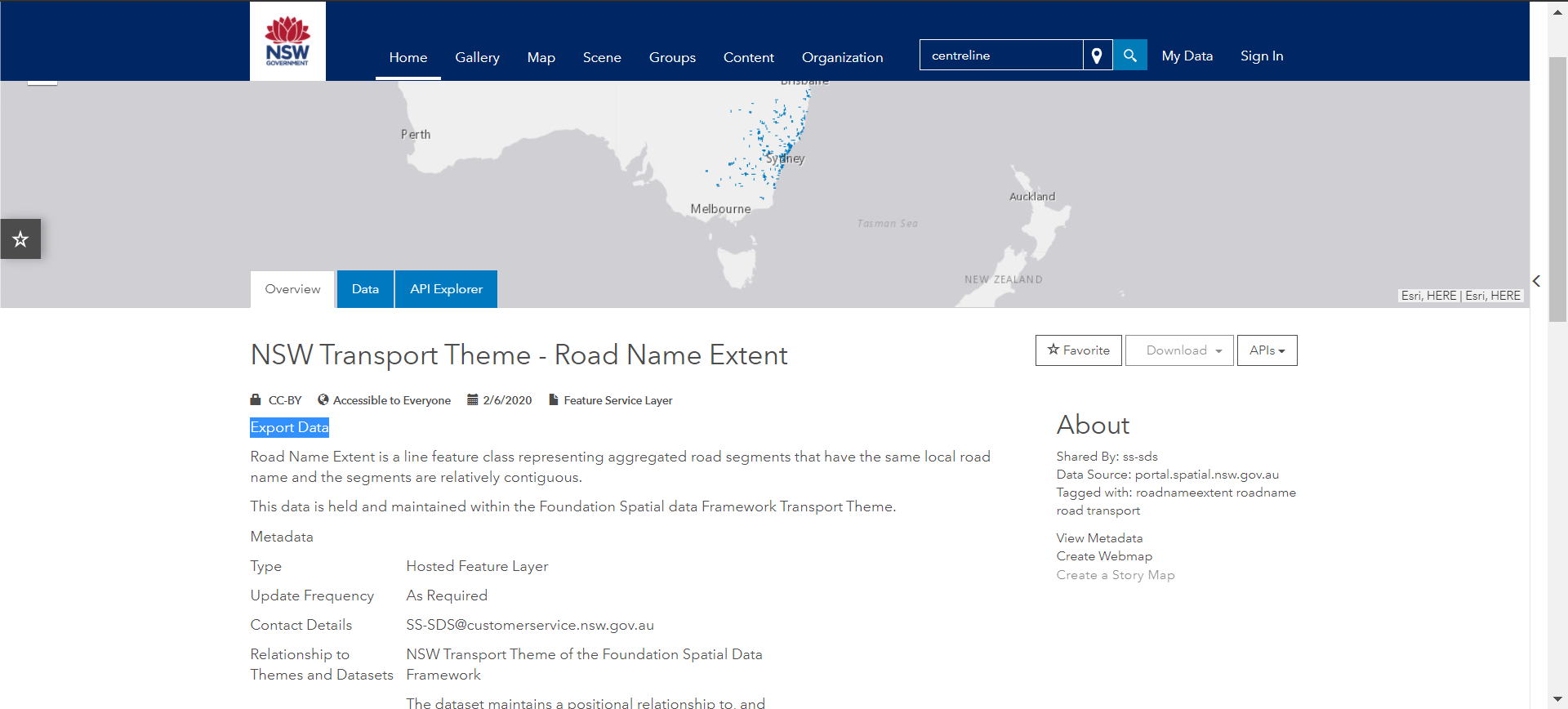 6. Click on Export Data (highlighted above)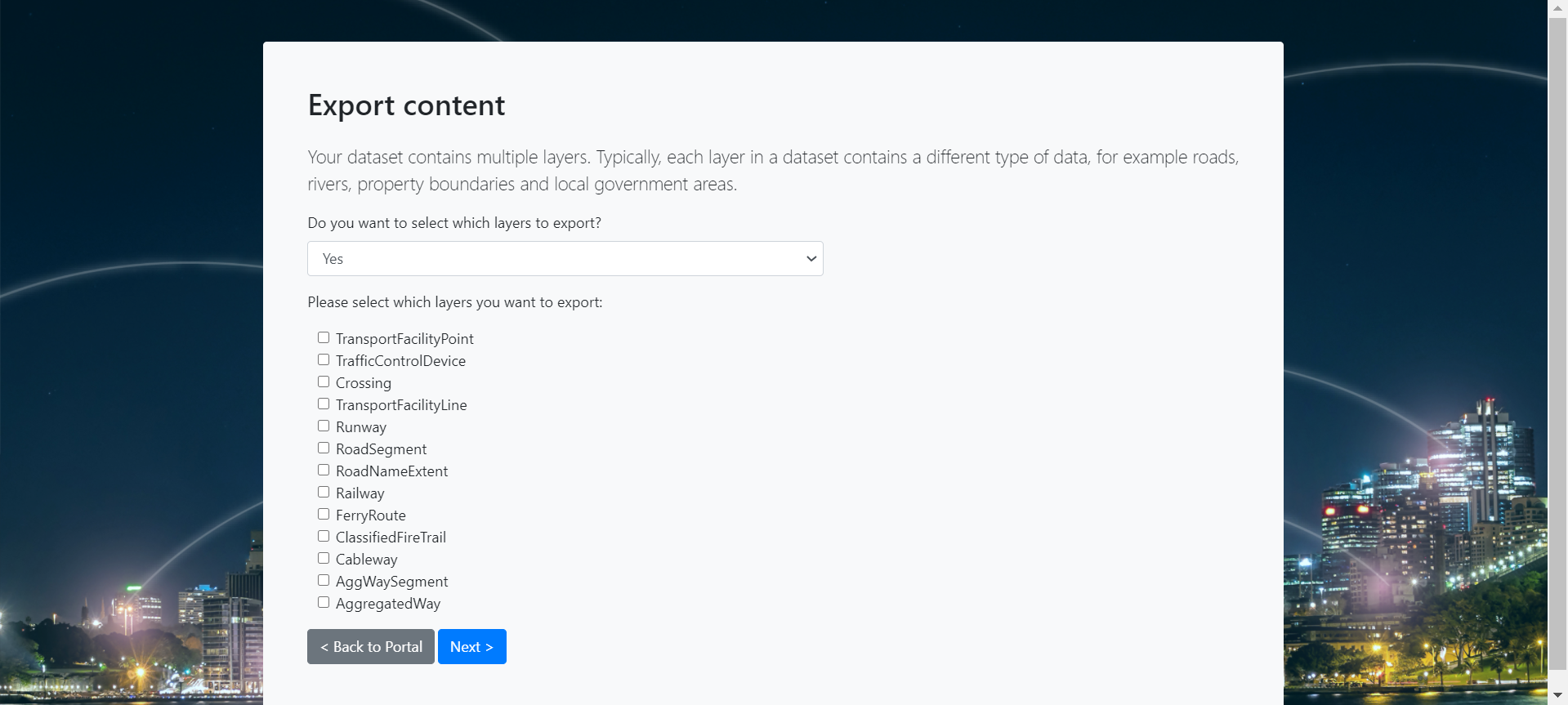 7. Do you want to select which layers to export? You can select Yes and choose from the layers provided OR you can select No Thanks. I want to export data from all layers. This will download all data sets. In the example below RoadNameExtent is selected.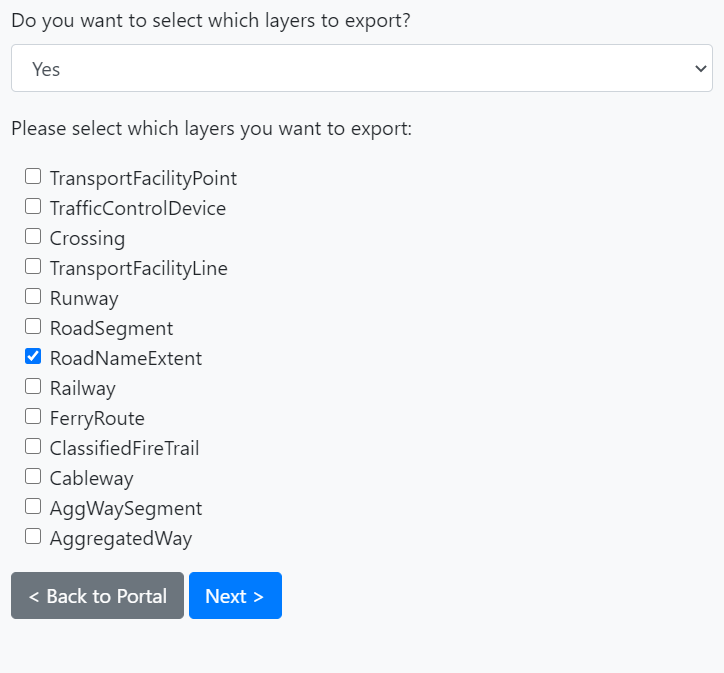 8. Click Next >
9. Do you want to specify an extent? Select No or Yes, by drawing the extent on a map. If you select 'No' all the data will be extracted. If you wanted to specify an extent of data extraction, e.g. around Sydney in the screenshot below, use the square icon labelled 'Draw a rectangle'. This will draw a square centred on the point where you clicked on the map. You can change the shape from the icon labelled 'Reshape' to get the required area of extraction.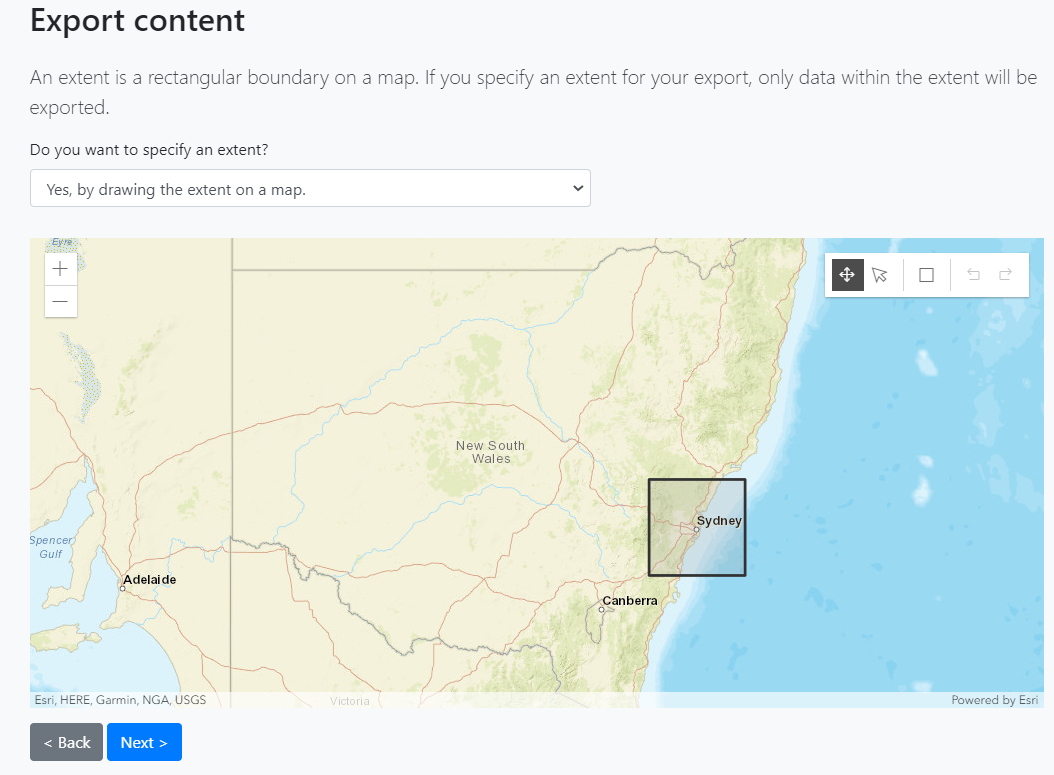 10. Click on Next >
11. Select your preferred Export format. Please note the limitation of ESRI Shape files truncating attribute names to 10 characters.
12. Select your preferred Export datum: Please note the current preference of GDA2020, although that depends on your objective.
13. Select your preferred Export coordinate system: 'Geographic' will export the geometries in latitude/longitude. MGAxx coordinate systems will export the geometries in metres.
14. Type your email address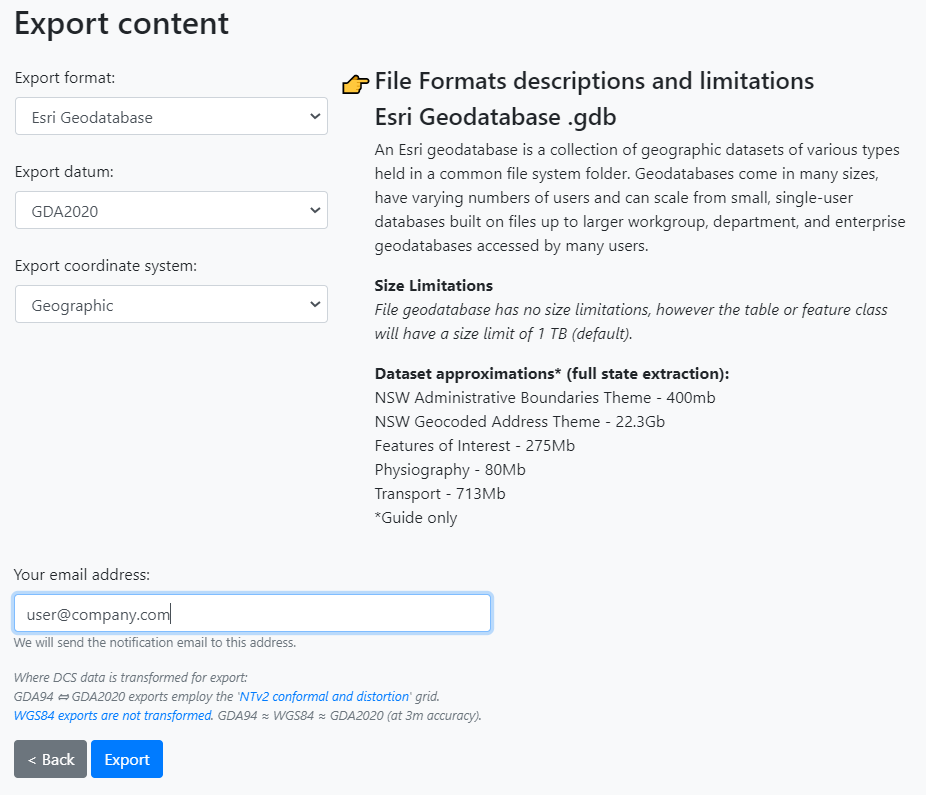 15. Click Export
16. You should see the screen below

17. Check your inbox for an email from Customer Service with a link to download the data.
Data and Resources
| Field | Value |
| --- | --- |
| Modified | 2020-10-27 |
| Release Date | 2020-10-14 |
| Identifier | a9d8b113-a918-4a0b-96f4-866d3c26c28f |
| Licence | |
| Public Access Level | |